Questions?
If you would like to visit with one of our experienced attorneys for more information, contact us
What Our Immigration Lawyers Do
Deportation
We assist clients in deportation and removal proceedings. First, we try to avoid deportation. If that option is not available, we help the client stay in this country as long as possible. Either way, our goal is to use our legal training and experience to achieve the most advantageous immigration result for the client.
Learn how our deportation lawyers protect you from deportation.
Deferred Action for DREAMers
The government recently announced a process through which certain young people will be able to request a temporary employment authorization document (also known as a work permit) which may be used for employment and, in most states, a driver's license. To qualify, if you were born after June 15, 1981, entered the US before age 16 and prior to June 15, 2007, have not left the country for long periods of time and do not have certain convictions on your record, you may be eligible for this program. The requirements for evidence in these cases are very demanding and it is vital to apply for this benefit soon, as there is no guarantee that it will be available permanently. Let us help you determine if you are eligible for this process.
Learn about the Deferred Action process.
Family-Based Immigration
Too often we see clients who did not act to obtain immigration status for their loved ones until it was too late, resulting in deportation of family members. We help clients try to find ways to keep their family together in the U.S., and to help bring other family members living abroad to this country. We handle fiancé visas, marriage-based immigration, 601 hardship waivers, and petitions for relatives.
I-601 Hardship Waivers
The I-601 Hardship Waiver process allows an immigrant to gain admission to the U.S. as a legal permanent resident despite unlawful presence if extreme hardship to a U.S. Citizen family member can be demonstrated. These waivers can be complicated, and each case carries its unique set of circumstances. Our immigration attorneys can help you understand the process, and if the I-601 hardship waiver is right for your situation.
Learn more about the I-601 Hardship Waiver process
EB5 Visas
One emerging area of immigration that is quickly gaining popularity is the EB5 visa. Under the EB5 Visa, an immigrant is fast-tracked through the immigration gauntlet if the petitioner makes job-generating investments in the U.S. economy. EB5 Visas can be complicated and, if done incorrectly, expensive.
Employment-Based Immigration
We help human resource managers and small-business owners wade through government immigration forms and red tape to recruit and employ the workers they need. We assist with H1B visas, L visas, J visas, Labor Certification and Reduction in Recruitment (PERM), EB1, EB2, EB3, EB5, and multinational managers and executives.
Asylum Petitions
McGregor handles both affirmative and defensive asylum cases. If you feel you may have an asylum claim, we encourage you to consult an immigration lawyer as soon as possible, as most asylum petitions must be filed within one year of entering the country.
Immigration Appeals
Immigration issues are complex, and often the result of the case is out of the hands of the attorney you hired. Fortunately, however, most immigration issues can be appealed to a higher authority. We think it advisable for most individuals to at least consider appealing any negative outcome.
Learn how our immigration lawyers take on immigration appeals.
How the Best Immigration Lawyers Practice Law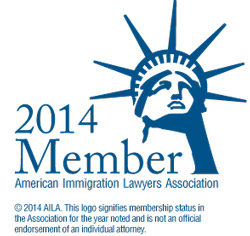 We are dedicated to  helping our clients have the best experience possible. We focus on educating and informing our clients. We want to get to know them and hope they want to get to know us. We have found that clients want to speak with an attorney, not a secretary or paralegal. We believe that our clients deserve personalized attention. We make sure that an attorney handles your case and that you will have reasonable access to that attorney. We also understand that immigration issues can create a lot of stress, so we help alleviate that stress, not make it worse.
Where the Best Immigration Lawyers Practice Law
McGregor & Oblad represents immigration clients throughout the United States. Since our office is located in the Dallas/Fort Worth Metroplex, we most often cater to clients in Dallas, Fort Worth, Arlington, Irving and the surrounding areas. However, we also service Central Texas (Temple, Belton, and Killeen) and South Texas (Brownsville, McAllen, Laredo and San Antonio).
In addition to areas in Texas, our immigration attorneys also represent clients throughout the US and abroad. We have serviced clients in other U.S. states including Florida, South Carolina, Michigan, Ohio, California, Utah and Arizona, as well as clients in several countries including the Americas, China, Poland, Italy, Nigeria, Peru, Afghanistan, Ethiopia and the United Kingdom.
Consultations
We offer a low initial consultation fee of $75. We also offer limited weeknight and weekend appointments. Please call 214-720-9555 for an appointment.