Tyson J. Oblad
Tyson Oblad, a top immigration lawyer and deportation lawyer, focuses his practice in immigration, with an emphasis in family immigration and deportation defense. He also serves clients in business immigration. Mr. Oblad has a passion for helping those in need, including cases that are exceptionally complex, cases that involve victims of domestic violence and other crimes, and hardship waiver cases. He counsels clients from around the world, with a focus in serving the Spanish-speaking community.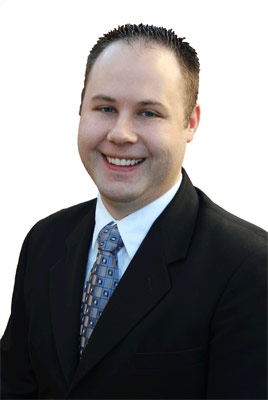 Education
Mr. Oblad graduated from the J. Reuben Clark Law School at Brigham Young University. Mr. Oblad also holds a bachelors degree in Political Science from Brigham Young University.
Language
Mr. Oblad is fluent in Spanish.
Admissions
The Supreme Court of Texas
Personal
In his spare time, Mr. Oblad enjoys preparing and eating Tex-Mex, travel, BYU football, other sports, movies, music and spending time with his wife and four children.
Principal Office
Dallas, TX
Contact
P.214-720-9555
toblad@mcgregorfirm.com